Car Removal West Auckland
Sell Your Damaged or Accident Vehicle with Scrap Car Removal in West Auckland.
We don't just compare prices for vehicles which are meant to be recycled. We have a large database of trusted damaged car buyers who will purchase any vehicle, regardless of condition. These salvage buyers are able to offer much higher prices than scrap car collectors and also collect free of charge.

You may have had an accident and want to sell a crash damaged car or just have a list of expensive roadworthy failures. Whatever the reason, we can put you in touch with a suitable buyer. Many other car wreckers companies fail to see the value in salvage but our Scrap Cars Auckland West and specialist buyers have years of experience and can always see value in your unwanted car.
What Salvage Information Do We Need?
Please provide us with as much information on the vehicle as possible. In order to work out an accurate price we need a clear picture of any faults with the car. This includes mileage, mechanical condition, WOF, road tax and known faults of any kind. Once our used car buyers have analysed this information they will send us quotes and we can help arrange the collection of you car in any West Auckland including Henderson, Waitakere, Massey, West Harbour, Hobsonville, Titarangi, New Lynn, Avondale, Rosebank, and Waterview.
At Scrap Cars Auckland West we can take vehicles in any condition so if you are wondering where to scrap your car, van or motorbike don't hesitate to contact us as we can take all makes and models in any condition, so regardless of whether it has seen better days we can make you an offer. We aim to recycle as much of your vehicle as we can ensure that where possible all parts that can be used again will be.
If you would like further information about how you can easily sell your car with us then give our team a call now on 0800 90 90 70 or fill out our online form and we will get back to you.
See Also: cash for cars Auckland, cash for cars Wellington, cash for cars Christchurch.
But, Scrap Cars Auckland West is your Best Option?
People do not want the hassle of posting on major private seller sites which list their cars for a huge fee, only to deal with tyre kickers and multiple time wasters with no guarantee of a sale.
We take the middlemen out and take you straight to the cash; There is no obligation to accept any offer.
Cars that are under 10 years old with lower mileages are of course more desirable but the motto "we buy any car" still goes. People have noticed huge savings through us and the market is now moving towards a more competitive market place.
Sell your car to Scrap Cars Auckland West. As one the Auckland's leading car buying service companies, we will buy and collect your car for free, from anywhere in Brisbane. Contact us now and we could be at your home or office tomorrow, with cash in your hand before we leave. From $100 to $10,000+, from Jeep to Toyota, BMW to Holden, if you want to sell your car fast today then request a free valuation where indicated or contact us directly on 0800 90 90 70, we buy and collect your car.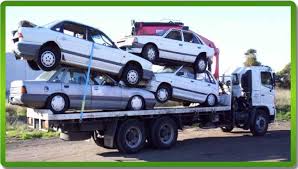 Find your local cash for cars company: sell car for cash Sydney – sell car for cash Melbourne  – sell car for cash Christchurch.