Cash for C

ars Vans Trucks New Zealand Wide
Our Cash for Cars service offers the opportunity for our New Zealand customers to get instant free quote to sell their unwanted vehicle. We offer Top Dollars for all makes and models and beat our competitors on selected makes and models throughout North and South islands.
Our range of cash for cars services include :
Unwanted Vehicles
Insurance Write-Off
WOF failure Vehicles
Auction Cars
Used Cars Trading
Scrap Car Removal
Auto Wrecking
Commercial Vehicles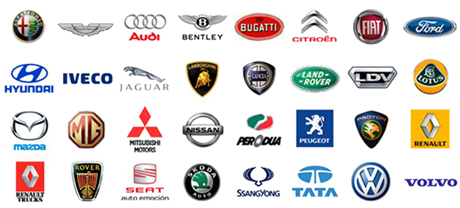 Toyota Free Removal + Cash
Audi Free Removal + Cash
Renault Free Removal + Cash
Hyundai Free Removal + Cash
Ford Free Removal + Cash
Volvo Free Removal + Cash
Holden Free Removal + Cash
Cash for Cars vs Car Wreckers!
Selling the unwanted cars for cash or for the parts, could be the awesome idea since you able to get the most value out of the deal with the salvage yards. Do you know about Salvage Yards?
No doubts that car wreckers are buying your old cars to make some more money. However, there is some extra time and hard work involved in this whole process. They can simply dismantle the vehicle – Resale the recyclable parts and finally make some additional money out of recycling the metal (from the vehicle body).
In nutshell, cash for cars is buying vehicle for recycling auto parts or scrap metal market.
 Auckland Cash for Cars
Cash for Cars is the straightforward and simple way to get paid cash for your car. In most of the cases we complete the process of buying vehicles in as little as 1 hour. Auckland car removal has been picking up and buying used cars for cash for almost 15 years, so you know we are among the best in the used car buying market!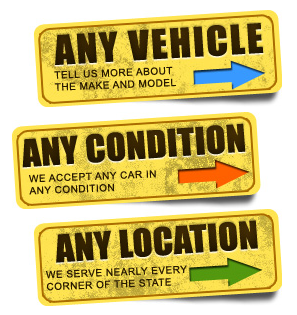 Christchurch Cash for Cars
Christchurch cash for cars is an auto recycling business that pays customers top dollar for their unwanted vehicles. Whether you're selling one vehicle or a fleet of dozen vehicles, get fast FREE same day pick up, top dollar paid. We purchase all makes and models of cars, whether they are currently running or not.
Wellington Cash for Cars
Are you ready to sell your car today? With over 10 cash for car offices Nationwide, there is a convenient location near you. Wellington Cash for Cars can help any customer who wants to sell a used car anywhere in New Zealand. We will tow a wrecked, damaged, used or junk car, truck, SUV or motorcycle for free today. You can even drive it to one of our local yards and get cash for your car faster. Either way, we pay you the same day we receive and buy your used auto.
Hamilton Cash for Cars 
Go Green and get Green! At Cash for Cars Hamilton, we accept vehicles in any condition, even if they are smashed beyond repair.
If you car is damaged, accident, old, unwanted or looking to Scrap your car then car collection can pay top cash for cars. If you want to sell or scrap your car, call us today!!
Dunedin Cash for Cars 
Cash for Cars Dunedin are here to help you every step of the way with this simple, sell your car for cash, no-hassle process. Call us today and let us pick up your used, damaged, wrecked or junk car or truck.
Why Should I Sell My Vehicle to Cash for Cars NZ?
We Buy All Makes and Models. No License Certificate Required
24 Hours Service 7 Days a Week
Free no Obligation Quotes Given
Cash for Cars Vans Utes Trucks Removed
Smashed/ Damaged / Junk / Old / Broken / Scrap / Wrecked
Dead or Alive/No License / No Registration
Same day payment and pick-up
We offer the highest prices paid for cars, vans, and trucks.
We offer Free online, Phone or onsite quotation + Free car removal
We make the process easy for you — we take care of all the paperwork
Your vehicle will be put to good use in an environmentally friendly way