Car Collection & Cash for Cars
There's no hassle, no trouble about finding towing service and now jumping through hoops to cover all the legal bases and get documents sorted out. Cash for Cars handles all of it and gets money into your hand fast.
NEW ZEALAND LEADING CAR WRECKING FOR CASH
Car Collection & Cash for Cars is all about what the name says. It purchases used cars of all types in exchange for cash. There's no hassle, no trouble about finding towing service and now jumping through hoops to cover all the legal bases and get documents sorted out. Cash for Cars handles all of it and gets money into your hand fast. Our teams of experienced, trained professionals work with you to determine the best value for your used car. After years in the business Car Collection buyers know how to value a vehicle and get you the best offer for it. Now sellers don't have to worry about getting less than the car is worth just because they don't understand the business. With this method the goal is getting you a great deal so you feel confident in doing business.
Car Recycling or Car Disposal could be an easy task if you are dealing with the right Car Recycling company. Car Collection is one of the best Car recyclers in New Zealand. We buy cars and commercial vehicles throughout New Zealand (Auckland, Hamilton, Palmerston North, Wellington, Christchurch and Dunedin) for parts and Metal Recycling. Car Disposal yards are helping keep the roads and streets off those un-registered cars and commercial vehicles that are occupying space and hazard to our environment. Auto Recycling not only helps save the environment but also creates a lot of jobs throughout New Zealand ( Servicing almost every corner from up Northland to Southland). When Cars are not worth to fix then the best option is to sell it to Car Wreckers and Car Collection free removal, leaving you with cash and smiley face.
CARCOLLECTION have answers for questions like "How do I sell my car today?" "How to sell your car online?" "Where can I sell my car quick?" "What is the easiest way to sell car?" "Best way to sell used car?" "Who will buy used cars?" "Can I Sell my Truck fast?" "Who pays cash for vehicles?" "How can I Sell my car" in Auckland, Wellington, Christchurch or Dunedin. Car Wreckers Auckland– Cash for Cars – Car Removal
So don't wait any longer! That old Junker sitting out back taking up space could be converted into some handy pocket money.
WHY CHOOSE CAR COLLECTION?
Free No Hassle Car valuation

We Take Care of all Legal Paperwork

Cash For Cars on the Spot

Free, Convenient Removal of Vehicle

Second Hand Buyer Licensed

Local Operated Business
WHY SELL YOUR SCRAP OR UNWANTED CAR TO CARCOLLECTION?
We are a premier car removal company with over 20 years experience. We never let our clients down. Our quotes are honest and our service is reliable. Unlike other car removal companies we don't give one quote over the phone and offer another price when we come to pick up.
Nationwide Pick up Free Towing
4WDs and Commercial Vehicles Wanted
24 Hours Service 7 Days a Week
Free no Obligation Quotes Given
Vans Utes Trucks Removed
Automobile Smashed/Damaged Free Scrap/Junk Vehicle Removal
Dead or Alive/No WOF/ No Registration
New Zealand Green Auto Recycling Free Auto Removal Nationwide
Call/Text/Viber 021 743 053
Free Car Removal | Same Day Pick up |
Any Model any Condition |
TOP CASH PAID ON THE SPOT
0
+
Years Removing Commercial Trucks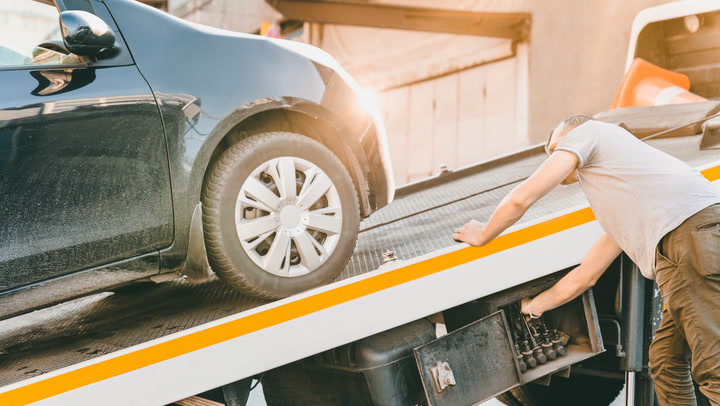 Who are Car Collections?
At Taha Auto Ltd, we want a better tomorrow by caring about today's environment. We believe in 100% recycling. We do our responsibilities for the environment by providing the best service for unwanted Vehicle removals throughout New Zealand. , our knowledge of the industry contributes to the business' reputation for prompt, professional service.We love vehicles, yes you read it right we love all sorts of cars. Every one of the Taha Auto team knows the workings of every make of car inside and out, from engine to tyres. And when we're not working on cars, we're driving them.
Learn More
For any additional questions regarding the company
our our services, feel free to contact us
BELOW IS A LIST OF QUESTIONS WHICH ARE FREQUENTLY ASKED BY OUR CUSTOMERS. NOTE THAT IF YOUR QUESTION IS NOT ANSWERED HERE, AND THEN PLEASE FEEL FREE TO CONTACT US AT ANY TIME.
WHAT IS CAR COLLECTION REMOVAL?
CAR COLLECTION is a FREE New Zealand nationwide vehicle removal service that actually PAYS you for your unwanted car. There are many other services out there, but most offer you nothing for your vehicle other than a free removal. Some even want to charge you for you taking away your dead vehicle. We will always pay you as much as possible.
HOW CAN I SELL MY CAR TODAY?
Just call us TOLL FREE at 0800 576 911 and get an instant offer. Or you can fill out our ONLINE QOUTE" form. It really is THAT simple!
HOW MUCH WILL YOU PAY ME FOR MY VEHICLE?
We pay good cash for any car, truck, van or SUV. This price quote is based on many factors including the condition of your vehicle, the year, make, model, and mileage. Because of our professional industry consultant, we can pay more than most junk car buyers.
HOW CAN I SELL MY VEHICLE TO YOU OVER THE PHONE
Dial 0800 576 911 and talk to our consultant, most cars and trucks are worth a certain amount based on the above criteria. When we come to pick up the vehicle, we will need to verify condition, miles, etc. Giving us a detailed description over the phone, guarantees you get a top dollar offer.
DOES MY VEHICLE HAVE TO RUN?
It doesn't matter if your car runs or not. We buy any car, running, not running, damaged, wrecked, broken, no rego, no WOF or just plain ugly, we'll buy it!
ARE THERE ANY HIDDEN FEES OR CHARGES?
We do not charge extra for anything.
DOES MY CAR HAVE TO BE DAMAGED, JUNK IN ORDER TO GET CASH?
No. In fact, we pick up and pay for new and used those are in good condition. Since we are a licensed national buyer, we can pick up and pay for any vehicle, anywhere in the New Zealand.
WHEN I DO GET PAID?
We pay instant cash, unlike other services that pick your car up first, and then send you payment weeks later. In most cases, our friendly driver will have your payment at the time of the pick-up.
WOULD NOT BE BETTER OFF SELLING MY CAR ON MY OWN?
There is no other way to get multiple cash offers in 24 hours or less without using CAR COLLECTION Cash for Cars. One simple call to 0800 573 911 gets you connected to a local car buyer. Now you can sell a car without waiting for strangers to come to your door to test drive your vehicle. There is no need to list your car online, take it to several local dealerships, or pay to advertise it in the local newspaper. It is 100% FREE. You get no hassles, no delays, and have no liability – just cash for your car today!
WHEN WILL YOU COME TO TOW MY UNWANTED CAR?
We try to schedule the pick up at your convenience. In most cases, we can pick up the same day you call us.
WHAT ABOUT DONATING MY CAR?
We can handle that as well. Our charity donation hotline number is: 021 686 757.
DO I HAVE TO BRING MY CAR TO YOU YARD?
Nope. We will come to you, pay you for your vehicle and tow it away for FREE.
HOW CAN I ENSURE THAT I WILL GET MY CASH AND NOT BE SCAMMED?
We are one of the largest car buyers in the New Zealand. We are bonded, licensed and a national business operating in North and South islands. Unfortunately, there are scammers out there that can take advantage of a situation. You should be aware of them and we understand your concern. That's why we put money in your hand at the time we pick up your vehicle. We have been in business for 10 years so no games, no worries, just straightforward transactions!
DO YOU BUY BOATS, MOTORCYCLES, OR VEHICLES OTHER THAN CARS?
YES. We buy and remove vans, 4WD, SUVs, cars, trucks and motorcycles.
Wreckers Yard 19 Birmingham Rd, Auckland
0800576911