Second Hand Auto Parts for Cars, 4X4s & Trucks

Carcollection has been dealing in used automotive parts since 1996. We supply replacement engines and transmissions for standard Japanese cars as well as European vehicles. 
At Taha Auto, we will take in your vehicle for good cash. If you are simply looking for a car part, then we have a great range of second hand car parts and for great prices also! We can deliver parts to your door nationally via courier for your convenience. Our range in New Zealand branches is extensive, and includes:
ENGINES – DOORS – GEARBOXES – BOOTS & BONNETS – DIFFS & AXLES GUARDS – WINDSCREENS – INTERIORS – HEADLIGHTS AND BUMPERS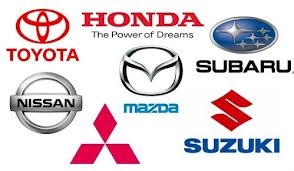 Why should I buy used car parts from Car collection?
There are convincing reasons that will not let you go anywhere else to look for a recycled parts:
Spare Parts for all major brands, make and models
We are selling parts for most of the major brands such as Toyota, Mazda, Mitsubishi, Nissan, Honda, Isuzu and Audi. Whenever, We sell almost all sort of Auto Parts, for example: Seat belt, Alternator, Radiator, Tow bar, Battery, Mirrors, Suspension and Wheels. if you are in Auckland visit Auckland used car parts page for further information.
All makes of Vehicles – cars, vans, Utes, trucks and 4wds. We are well trained auto wreckers. We buy vehicles in any condition running, not running, broken, damaged, de-registered, No WOF! All are welcome!Thinking about a free car removal which can turn to cash now, running up to $7,000 CASH YES we mean it. Get top cash for your cars, vans, trucks, 4WDs and utes. We will give you a free of charge towing and pick up service, as also provide a same day service. We specialize in the wrecking of: Toyota, Ford, Holden,Mitsubishi, Honda, Nissan…
Second Hand Tires & Wheels New Zealand Wide.
Second Hand Tyres  have a wide range quality used wheels all sizes all vehicles. We supply to over 1000 customers including major tyre retail workshops, independently owned auto wrecking yard and workshops. We have a number of sales representatives that cover the whole of NZ visiting customers making sure they are satisfied with our service and promoting our product range in both North and South Island.
Get a used tires and wheels for all major brands at very reasonable prices. It could be very expensive to buy the branded wheels from the company shop, better to invest less and profit more. We offer high quality tires and wheels. Get in touch with us and get your spare part today.
We specialize in car dismantling, recycled auto parts, car salvage, vehicle towing, scrap car recycling, and truck wreckers.
Taha Auto national wide free car removal and spare parts service.
We have a lot of cars wanted for removing scrap vehicles from cars, vans,4X4, UTEs and trucks, and they make use of those junk by breaking down the parts and selling the ones that can still be used, and by doing so we participate in keeping the environment green.
For trade me Auto Parts Store listing find partsman10.