Taha Auto Wreckers Christchurch
Contact Us
Car Salvage Christchurch Canterbury · Car Wreckers · Car Removal · Van 4WD Truck · Spare Parts · Auto Recycling Yard · 0800 576 911
At Christchurch Car Wrecker, we provide Cash for Cars service in all Christchurch suburbs with fast and friendly service. If you have an Unwanted or Damaged car that is no longer road worthy or  Scrap Vehicle then look no further, call us on 0800 576 911 for free car removal and get the Top dollar for your vehicle.
Christchurch Car Wrecker stocks and supply quality auto recycled car parts for all makes and models 2000-2021 of Asian (including Toyota, Mazda, Honda, MG, Mitsubishi, Nissan, Kia, Subaru and Hyundai), European (including Renault and Volkswagen) cars as well as a large selection of all Mercedes and BMW car parts.  Whether you are a DIY or automotive businesses, you're constantly searching for quality recyclable car parts that have been cleaned, tested and given a real warranty.
24 Hours Service 7 Days a Week
Free no Obligation Quotes Given

Car wreckers Christchurch Buy Vehicles & Pay Cash
You can have your vehicle removed for free from anywhere in Christchurch and we'll pay you cash for it. From cars to vans, 4WD vehicles and trucks, our car removal team will take just about any vehicle in any condition. Read more about our Auto Dismantlers Christchurch here.
We'll pick up and pay you for:
Used Cars
Utes & 4WDs
Trucks & Buses
Scrap cars
Damaged vehicles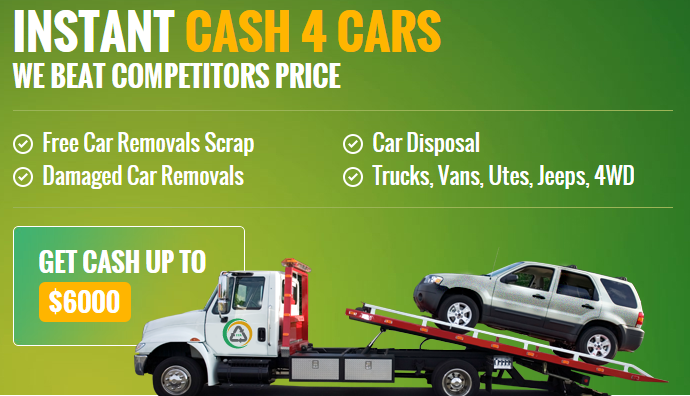 We accept different types of automobiles. Likewise, we offer our cash for scrap car services swift and the satisfaction is always guaranteed. Christchurch Car Wrecker is always aiming to meet customer satisfaction at the highest level. Car wreckers offer removal service to all customers in Christchurch and Timaru areas.
We accept different kinds of cars to any make any model and we will remove whether it is still running or not. We guarantee you that we will get your vehicle cashed right away and we will buy it at an unbeatable price. Christchurch Car Wrecker is proud to be still in the business of Automotive Dismantling since 2005 and will continue to give the very best service which we are renowned for. So if it's second-hand car parts you need, you are in the right place.
Your Local Cash for Cars Buyer, We Always Pay Extra
Car Collection is one of Canterbury's leading Japanese & European car wreckers. We supply Quality Used Spare Parts for Most Japanese and European vehicles.
Why choosing Christchurch Car Wrecker?
Christchurch Car Wrecker is here, to take the hassle out of getting the most money for your unwanted vehicle. If your looking for an easy way to sell your used car or truck, well then you've come to the right place. Our process is simple; all you have to do is call 0800576911 and name your price! Our Christchurch car removal specialist will arrive shortly after to provide you with a free and on-site evaluation of your used car, and will always quote you at a price that's honestly the best.
STEP-BY-STEP CAR REMOVAL AND DISPOSAL
The car removal and disposal process at Christchurch Car Wrecker is well designed to eco-friendly requirements.
Our tow trucks arrive at your premise anywhere in Christchurch on the scheduled date and time.
We make sure that you have all personal items removed from the car.
You get the cash right on the spot. Or if you prefer, there is also an option to have it transferred in your bank account.
We tow the vehicle and move it to our scrap car yard.
After we have moved the car to our yard, we carefully dismantle it for all its valuable parts.
Each part that may later be reused goes in our used car parts shelves.
The iron and steel shell then proceeds to a metal recycling facility.
Christchurch Car Wrecker is more than just car wreckers! If you have a van, ute, 4WD or a truck that you need to be removed, just contact our team for a free cash quote. You can book our vehicle removal if you're satisfied with the quote. No matter what your vehicle condition is in, we will still be interested to buy your vehicle today Christchurch and Canterbury wide…
Auto Salvage Canterbury Wide
Christchurch Car Wrecker removes vehicle Canterbury wide (Christchurch, Rangiora, Lyttelton, Kaiapoi, Amberley …etc.) (All makes of Vehicles – cars, vans, Utes, trucks, and 4wds. Christchurch Car Wrecker is well-trained car removers, scrap remover, auto wreckers. We buy vehicles in any condition running not running, broken, damaged, de-registered, No WOF! All are welcome!
What Kind of Vehicles Do We Buy? We buy cars, trucks, SUVs, Vans and junk of all years makes and models.
Christchurch Car Wrecker pay top money for Toyota, Nissan, Mazda, Honda, Mitsubishi vehicles and also paying unbeatable price for Trucks of Hino, Isuzu, Mazda Titan, Canter, Fuso, Dyna, Hiace van, Landcruiser, Hilux, Corolla, Town Ace, Corona, Nissan, Diesel, Ranger, Bighorn Mu, Volvo, Mercedes Benz Trucks. If Your Vehicle is not been mentioned do not worry We buy all vehicles.
$200 to $5000 for complete cars (conditions apply)
 $500 to $7000 for complete Vans, Utes, 4WD's and Trucks (conditions apply)
Whether you have an older car or you are just want to convert your used vehicle for cash quickly, we are a one-stop shop. Get the best cash in town with free car removal, Christchurch Car Wrecker is just a phone call away, talk to our team for free quotation and consultation 0800 576911.
Vehicle dismantling, vehicle pick up, vehicle wrecking, vehicle salvage, vehicle parts, vehicle towing, cashing unwanted cars are all parts of our business.