Christchurch Nissan Car & 4WD Salvage

Used Nissan Car Parts: Navara, Maxima, Tiida…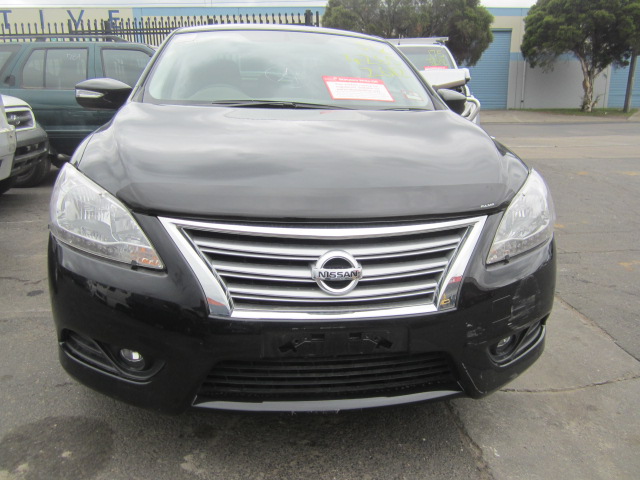 Get Instant Cash for Wrecking Nissan
Nissan Wreckers Christchurch offer completely free removal services for Nissan vehicles throughout the Canterbury region. You can book our Nissan removal team by calling us on 0800 576 911, filling out the from on the right or visiting our FREE removals page. We offer the same free car removal services for all other manufacturers as well.
Avoid the hassles of selling your Nissan and being annoyed by people with no money. Instead of wasting time call the number 1 business giving top dollar for any type of automobile in New Zealand, we offer the best price possible on any car, guaranteed .Nissan Wreckers Christchurch give you cash on the spot. We take any type of vehicle in any type of condition, Car collection pays awesome cash for all Nissan models.
Used parts for Nissan cars,  4x4s & trucks
From panels and doors to engine parts and auto electrical components, we have a wide range of used Nissan parts available.
Nissan body panels, Nissan bumpers, Nissan engine parts, transmission parts, Nissan lights and auto electrical components…
Nissan truck parts, van parts, light commercial parts… we stock them all. Just like with our second hand Nissan car parts, you can always speak to our team about the parts you need for any other type of Nissan vehicle.
Nissan Wreckers Christchurch Currently Dismantling  all Models   
Nissan Model
Year
Types
Patrol GU
1997 to current series 1 to 5
RD28
TB45
TB48
ZD30
TD42ST
DX
ST-L
Ti
Pathfinder R-50
1996 to current series 1&2
VG 33 V6
RX
Ti
ST
Pathfinder R-51
2005 to  current
YD25
VQ40
ST
ST-L
Ti
Murano Z-50
2005 to  current
VQ35 CVT auto
ST
Ti
Murano Z-51
2009 to current
VQ35 CVT auto ST
Ti
Navara D22
1997 to  current
QD32
ZD30
KA24
VG30
VG33
Navara D21
1986 to  current
KA 24
Z 24
VG30
TD27
Navara D40 Spain VSK
2005 to  current
YD25
VQ40
ST
STX
RX
Navara D40 Thailand MNT
2008 to  current
YD25
ST
RX
Xtrail T30
2002 to  current
QR25 ST
Ti
Ti-L
Xtrail T31 auto/man
2007 to  current
QR25 CVT ST
ST-S
Ti
Xtrail T31 diesel
2008 to current
CVT/man
Dualis J10
2007 to current
MR20 CVT/man
ST
Ti
Maxima A33
1998 to  current
VQ33
ST
Ti
Maxima J31
2003 to  current
VQ35 ST
Ti
Ti-L auto/CVT
Maxima J32
2009 to current
VQ35 CVT
ST
ST-L
Ti
Ti-L
Tiida sedan/hatch
2005 to current
MR18
auto/man ST
Ti
ST-L
Micra K11
Auto CVT
All Models
Micra K12
Auto CVT
All Models
Pulsar N-15 sedan/hatch
1996 to  current
PLUS
ST
SSS
QG16/SR20
Pulsar N-16 sedan/hatch
2000 to  current
LX
ST
ST-L
Ti
QG16/QG18
Terrano R20
Diesel
All Models
Terrano D21
TD27 diesel
All Models
Cube
2002 to current
All Models
El Grande
2010 to current
All Models
Tiida
2004 to current
All Models
Altima
2006 to current
All Models
Almera
1995 to 2006
All Models
370Z
2008 to current
All Models
350Z
2002 to 2009
All Models
GT-R
2007 to current
All Models
Juke
2010 to current
All Models
Bluebird
1980 to 2001
All Models
Skyline
2000 to current
All Models
Nissan Wreckers Christchurch Canterbury
Is having a Nissan car in your garage such a burden in your part? Maybe these are the reasons why: First, it occupies space in your place. Second, it is already useless and you're not using it anymore. Third, you just don't know where to put it, because you can never dispose it anywhere. Well, the best answer to your call of distress is the vehicle salvage service.
We pay a reasonable amount of instant cash for Nissan trucks, vans, sports cars, SUVs, and sedans of this well-known brand. We have expert wreckers to do the job well so you don't have to worry about entrusting your vehicle to us. We are the best car wreckers to deal with, because we are FAST, efficient and reliable. Call us now at 0800 576 911. Our friendly and accommodating staff are ready to assist with your car removal needs.
For more on Auto Dismantling visit Car Wreckers Christchurch page.
Nissan wreckers Auckland –  Nissan Wreckers North Shore – Nissan Wreckers Wellington