Nissan Second Hand Parts Christchurch
Auto Parts for Nissan Navara, Terrano, Primera, Maxima…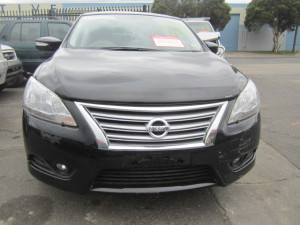 If your car is not running well, or if you'd like to add some extra value before selling, visit your local auto wreckers. Nissan Spare Parts Christchurch dismantle all Japanese vehicles with a strong emphasis on Nissan. No matter the condition of your unwanted or wrecked Nissan vehicle, at Nissan Spare Parts Christchurch we can help. We have experience moving everything from crashed  Nissan cars through to broken down vehicles and even old Nissan models that haven't moved in 10 years. With a same day removal service, Nissan Spare Parts Christchurch can be there when you need us to get rid of any  Nissan vehicle. If that day isn't convenient for you, then we are flexible and can come whenever suits you best. We are more than happy to take your Nissan cars off your hands for cash! We even have a tow truck ready for free pick up. Get what you need at an awesome price at Nissan Spare Parts Christchurch.
Nissan Spare Parts Christchurch Canterbury
You can find a fantastic range of used parts. If you know what you're looking for, give car collection a call to find out if we have it in stock. We're here to help and offer friendly service each and every day.  Nissan Spare Parts Christchurch' recycled auto parts come with complete quality assurances.
Nissan Second  hand Parts is one of New Zealand's largest spare parts dismantlers, and our size allows us to assist our customers with the minimum of fuss. If you're in need of a spare part for your Nissan car, we offer:
Friendly, easy and fast auto part service! Save time and money today. If you May have more questions, take a brows at our website or if you are ready to get started and talk to us, take the first step by Calling Now. Contact us on 0800 576 911 (Canterbury region) and speak to one of our friendly team member now.
1982–present Nissan Atlas
1990–2003 Nissan Avenir
1957–present Nissan Bluebird
1988–2003 Nissan Cefiro
1993–2009 Nissan Crew
1998–present Nissan Elgrand
2004–present Nissan Lafesta
1988–1998 Nissan Largo
1968–2002, 2014 Nissan Laurel
1981–present Nissan Maxima
1998–present Nissan Navara/Frontier
1950–present Nissan Patrol/Safari
1985–present Nissan Pathfinder
1981–present Nissan Prairie
1990–1992 Nissan Presea
1990–2008 Nissan Primera
1978–present Nissan Pulsar
1982–present Nissan Sentra
1991–present Nissan Serena
1957–present Nissan Skyline
1965–present Nissan Sunny
1986–present Nissan Terrano
1981–present Nissan Van (Vanette)
1994–2005 Nissan Wingroad
2001–present Nissan X-Trail
UD Nissan Diesel truck
Kindly make sure you have all relevant details for your car, including registration papers verifying your ownership. Have them close at hand, so you are ready upon our arrival to collect your vehicle for disposal. Be sure your car's number plates have been removed before our arrival.
Useful links: Nissan Wreckers Auckland, Nissan Wreckers Wellington.