Auto Dismantlers Christchurch
Cars Vans Trucks Wreckers Canterbury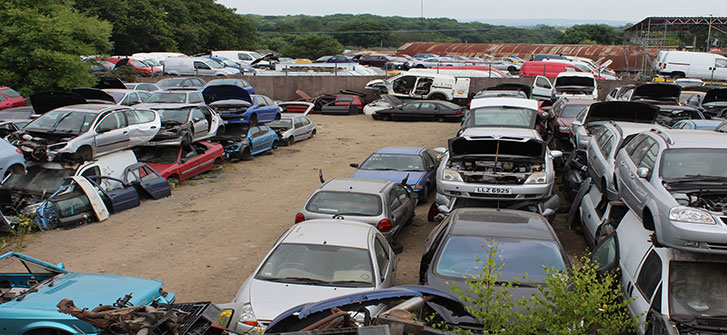 You don't have to go far to get cash for your car, whether it runs like a top or doesn't run at all. Auto Wreckers Chch have more than 10+ locations nationwide; one is close to you. As a local buyer in Christchurch our costs are low so we can offer you more cash for car. Auto Wreckers Chch pay you more for your vehicle because we then dismantle it right here in the Christchurch area. Auto Wreckers Chch pay top Cash for any Car, Van, Ute, 4WD and trucks. We are Christchurch local Vehicle buyers and have a wide range of car transporter to pick up all sort of vehicle.
Auto Dismantling Yard Christchurch – Wrecked Car for Cash
Sell your car to us because Auto Wreckers Chch are the best and biggest with the most experience here in Christchurch. We buy thousands of Christchurch cars every year, so we have experience in getting you the best price for your car. We salvage more than seven thousands vehicles annually, and we're one of the largest auto buyers in New Zealand.
There's no point in searching for an auto wrecker in whole south island if there might be a car wrecker in Christchurch, Canterbury if that where you live, it's just going to cost you petrol money which will most likely come off the price … so stay local. Get best cash in town with free car removal, car collection is just a phone call away, talk to our team for free quotation and consultation 0800 576 911.
Auto Wreckers Chch is sought after by customers who are looking for perfect Auto Wreckers Christchurch. If you are residing along Christchurch, then you are one of the lucky people who can experience the great deals they are offering, such as a free charge of towing your car when you just live within the place. Thinking about a free car removal which can turn to cash now, running up to $9,000
Selling Junk Vehicles to Auto Wreckers Chch
To get started today simply give us a call Auto Wreckers Chch at: 0800 576 911 or fill out Our Online Form, and our friendly and knowledgeable customer service specialists will be happy to assist you through this swift and easy process, and have your junk car picked up in Christchurch and get you CASH FAST in many instances as soon as today! Running Or Not, We Pay A Lot! Call Us Now!
Christchurch Auto Dismantlers: Auto Spares Available
Since 1999, Car Collection have been supplying spare parts to vehicle owners and trade customers. Our friendly Auto Wreckers Chch team will ensure you receive the right part. We specialise in sourcing those hard-to-find parts. As a licensed wrecking yard and second-hand  car dealer, we have a huge inventory of spare parts to choose from. From New Zealand's favorite cars to unique Japanese imports, we have experience with a host of manufacturers and this puts us miles ahead of the competition.