Sell My Audi Online Aotearoa
Scrap My Audi – Guide to Wrecking Audi for Cash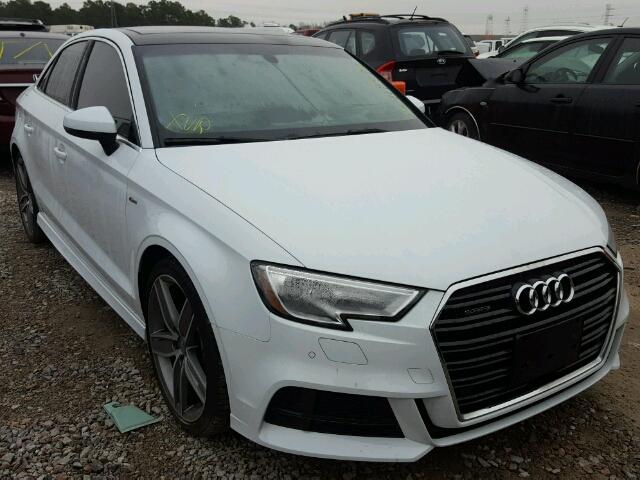 If you are looking for an expert Audi breakers to sell your unwanted Audi to, with the knowledge and expertise to offer you the fairest of prices on your Audi and safely dismantle your car to sell for parts, why not get in touch with Car Collection & Wreckers?
Coming to the conclusion that it is time to Scrap My Audi, can sometimes be difficult, however, when you choose us, as we are German car dismantlers, you can be sure that your car will be put to good use. We sell high quality used Audi parts, for most models of Audi, which means that if you want to sell my Audi, we will take any model off your hands.
CRASH DAMAGED AUDI

UNWANTED AUDI CAR, SUV

NON RUNNERS

WOF FAILURE

FLOOD DAMAGED

ENGINE, TRANSMISSION ISSUES

END OF LIFE VEHICLES AUDI

ALL YEARS

ALL MAKES AND MODELS
Simply fill in the enquiry form with your Audi car details

We will contact you within two hours and give you an instant cash quote

We arrange a suitable time to come and collect your Audi
Why Car Collection?
We give instant cash on removal
We buy finance Audi by clearing the balance
We collect Audi anywhere you want in NZ
We buy scrap Audi cars
We offer free car valuation
What Affects my Audi Scrap Value?
When scrapping an Audi, the price that you will receive will be most affected by the weight of your Audi vehicle. Beyond that, the model of the Audi, its age, any damage it has received, and its general condition will also affect the price.
Call today or complete the form to the left to find out what the scrap value of your Audi, we will contact you within 2 hours with a price for your Audi. We also offer a free car collection service and all of our drivers are licensed car removal carriers.
For example, if the average price of an Audi being scrapped was NZD3000, then an Audi model that would be displayed in our table as worth 40% when scrapped would potentially be worth around NZD1200.
| | |
| --- | --- |
| Model | % of Audi Price |
| Audi 4 | 80% |
| Audi 3 | 80% |
| Audi 6 | 70% |
| Audi Q7 | 60% |
| Audi A1 | 60% |
| Audi A5 | 50% |
| Audi A6 | 50% |
| Audi Q3 | 50% |
| Audi S3 | 50% |
| Audi RS | 50% |
| Audi Q8 | 50% |
*All data recorded between Sep 2019 and Sep 2020
We scrap all models of Audi including: A1, A3, A4, A5, A6, A7, A8, Q2, Q3, Q5, Q7, Q8, TT, R8, RS3, RS6, RS7 and more.
My Audi is too good to scrap – what now?
Even if your Audi car is too good to be scrapped, there's no reason why you can't still make some money from it through Car Collection. You'll still receive the best quote, hand-picked from our network New Zealand car buyers, and we will be sure to offer you the same service as we would if your car was getting scrapped with us.
You'll find the whole process hassle-free and still be able to get rid of your old Audi car, without wasting any time or effort selling your Audi for cash or having to buy a new car in exchange, as some scrappage schemes require.
Buy Used Audi Parts from Car Collection Company
Also, as we are leaders in the German car breakers market, if you need any used Audi parts, we'll more than likely have it in stock. Buying and breaking Audi cars is one of our specialties, and we'll make sure that every single part that is sold is in a good, clean, working condition.
Audi A3 (8L, 8P), Audi A4 (B5,B6,B7,B8), Audi A4 Turbo,
Audi A6 (C5, C6), Audi A6 Allroad Turbo, Audi A8(4D, 4E),
Q5, Volkswagen Passagner Vehicles,
POLO (9N, 6Q) GOLFS ( 4,5,6,7), JETTA (1k), PASSAT (3B,3C) plus lots more.
If you decide to Scrap My Audi, we'll always offer you a fair quote, and although getting rid of a Audi car can sometimes be difficult, making sure you get the best price should make it easier.
Scrap your Audi Today
If you're looking to scrap your Audi, don't hesitate to get in contact with us today. We can help you find the best price for your Audi, sourced through our trusted and certified network of buyers, and get it scrapped without any hassle. Click cash for cars to get a quote for your Audi and find out how much it could be worth.
We service all Aotearoa regions! Some of the towns we service are: