SCRAP CAR REMOVAL DUNEDIN
Auto Salvage Yard & Recycling Center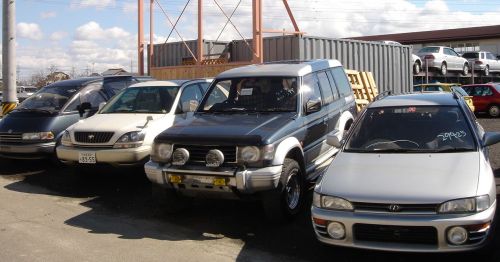 There are many good reasons to sell your vehicle online. Getting Car Wreckers Dunedin Otago is easier than trying to sell a vehicle on your own. Whether you prefer not to take the time to sell a vehicle on your own or you just need the cash quicker, Car Wreckers Dunedin Otago is there to help you. You will find that it is much better to have a sale guaranteed than to have to haggle with a picky buyer to try to sell your car.
Auto dismantling, car removal, 4×4 wreckers, vehicle salvage, used car parts, cash for cars, recycling unwanted vehicles are all parts of our business.
What Kind of Vehicles Do We Buy? We buy cars, trucks, SUVs, Vans and junk of all years, makes and models.
Whether you have an older car or you are just want to convert your used vehicle for cash quickly, we are a one-stop shop.
Vehicle removal throughout Dunedin & Otago
Our Car Wreckers Dunedin Otago team operate right throughout Otago region and can come to you shortly after a booking is made. When you want to get rid of an old vehicle, we won't keep you waiting!
From common vehicle manufacturers like Toyota, Mitsubishi and Mazda to less common European and Korean models, Car Collection will pay you cash for any vehicle. You'll likely get more money if the vehicle is running but we will even pay you for it if it's non-starter or if is a complete wreck.
Car Wreckers Dunedin Otago Q&A
How Much Will We Pay For Your Vehicle?
Car Wreckers Dunedin Otago assess each vehicle individually so that we can give you the highest payout possible. Just complete our Quote Form and get the process started with no-obligation.
When Do I Get Paid? 
Car Wreckers Dunedin Otago provide cash for your car the same day that we pick it up.
Are There Any Hidden Charges? 
Absolutely NO. Car Wreckers Dunedin Otago handle each stage of the process for you and have your car picked-up by our professional towing service at no cost to you. You pay nothing!
Car Wreckers Dunedin Otago pay top Cash for any Car, Van, Ute, 4WD and trucks. We are Otago local car & truck buyers and have a wide range of car transporter to pick up all sort of vehicle.
This is a fast painless process. The best part is we put decent cash in your pocket. Get best cash in town with free car removal, car collection is just a phone call away, talk to our team for free quotation and consultation 0800 735 569.
See Also:
Used car parts Dunedin, second hand tyres Dunedin, second hand car batteries Dunedin