Sell your Commercial van or Campervan to Leading Van Wreckers in Auckland
Most people don't know how or where to dispose of a commercial vehicle. As luck would have it, Van Wreckers Auckland can make the process very easy for you. Car collection  buys all sort of commercial cars and trucks in all greater Auckland region including district towns (Manukau, North Shore, West Auckland and Waitākere). We offer free towing services and can hand you cash on the spot, with no hidden fees or requirements.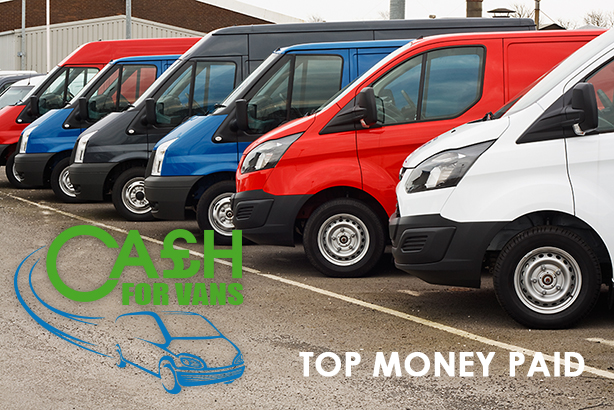 Disposing of an unwanted van can be expensive and difficult. Whether you're a business or an individual, and whether you want to get rid of one van or a whole fleet, Van Wreckers Auckland will pay top dollar for your commercial vehicles. We buy lorries in any condition. It doesn't matter to us why you want to get rid of your vans. It only matters that your experience with us is first-rate and that we make you offer that exceeds the competition's.
Professional Van Wreckers with Car Collection
As the specialized Van Wreckers, we not only wreck vans, but also wreck Sedans, Utes, Buses, Light Trucks, SUVs, Motorhomes, Jeeps, 4WDs, 4x4s, etc.
Our wreck yard is well equipped to salvage and recycle all kinds of brands such as Toyota, Nissan, Mitsubishi, Ford, Holden, Honda, Hyundai, Mazda, LDV and so on. With our expertise, vehicle owners have the source they need to get top dollars for their vans.
We'll pay you what you deserve, always the top dollar offer coming your way regardless what kind of your van's condition- Wrecked, Old, Broken, Used, Unwanted, Scrap, Salvaged, Accident, Damaged, etc.
Commercial Van Parts Auckland
Auckland wreckers are your reliable and trustworthy provider of genuine spares and parts for your vans in Auckland and surrounding. We have the inventory of used car parts for commercial vehicles to suit our customers need.
Whenever your van suffers from a breakdown – and commercial vans are more prone to falling ill, when you replace worn out components with genuine van spares and parts from Van Wreckers Auckland, you get to enjoy the following benefits:
Expert Van Wreckers Auckland
With a vast experience in our field, we are your expert Van Wreckers Auckland, serving clients from Whangarei to Hamilton. We have been executing our services in a highly friendly and welcoming business ethics, because we understand that parting from your van may not be as easy as it sounds.

Even though your van may have lived its life to the fullest, parting from it is a difficult decision for you to make, so we try to make the whole process as easy as possible for you by:
Arranging to have your van picked up from any location in Auckland
Giving you good money for your van
Making your cash payment in the shortest time duration – mostly on the same day
So whether you are looking for provider of top quality van spares and parts serving clients from Auckland, who can help you improve the condition of your vans or you want to avail services of an expert van dismantler, Van Wreckers Auckland are the ones you need to get in touch with! So give us a call today!
Getting in Touch
Want to know how much cash you can get for your van or light commercial vehicle? Just contact our Van Wreckers Auckland team and we will give you a free quote…
Freephone 0800 786 587 
Email us at info@carcollection.co.nz
Fill out the form on the right and we will contact you shortly.
We deliver an easy to use service, providing free van removals for all vehicles – New Zealand wide: