Truck Wreckers Removal Wellington
Used Truck for Cash Wellington: Scrap Trucks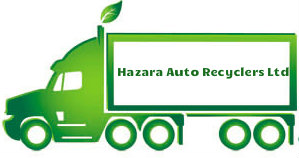 Truck Wanted  Wellington. Selling a truck can be a complicated task, newspaper advertising is known for attracting time wasters, what if nobody answers my ad, what if I have to sell my truck urgently.
The good news is there is now an easy and stress-free way in selling your truck. Truck Wanted Wellington  are the scrap truck buyers who want your unwanted truck. Call our friendly team or complete the online form with the basic details about your truck. To begin with, all you have to do is to log on to our website carcollection.co.nz and post your truck details along with your contact information in the space provided. We will get back to you as soon as possible with a guaranteed buy price and a no obligation offer to buy your unwanted truck. If you accept our offer, unlike other web services, we'll call to collect the car at your convenience free of charge. Truck wreckers Wellington do not charge to value or collect your vehicle.
Truck Wanted Wellington & Porirua
Truck Wanted  Wellington carry a huge range of parts from engines, gearboxes, diffs, starters, alternators, flywheels, cabs, panel parts, trim parts, lamps, mirrors, tyres, rims etc.
We don't mind dealing with big vehicles like trucks and buses. Even you have a chance to get the big cash out of these sort of vehicles. Cash for trucks Wellington is paying highest in price for unwanted trucks in Wellington region.
Our fast service ensures that you get the parts you need as quickly as possible, so you can get back to work and get on with your life.
Selling Unwanted Truck to Wreckers in Wellington
We use professional experienced courier services to ship our products, so you can be confident your parts will arrive precisely the way you ordered it.
Truck Wanted Wellington is more than just a saying…at Truck Removal Wellington Buyers, it's a way of life. We buy any truck (Toyota, Mitsubishi, Ford, Isuzu, Nissan, Mazda, Honda, BMW…), running or not. If you need to sell a vehicle fast, we are the place to call 0800 576 911. Sell a truck online with one simple click. You can get a fast, free TOP DOLLAR offer on any make, model or year  4WD, Ute, SUV, van or truck.
We pride ourselves in getting our customers the most money possible when they need to sell a truck without all of the hassle and aggravation that usually comes with selling a truck.
Find your local salvage yard: auto wreckers Auckland, auto wreckers Hamilton, auto wreckers Christchurch.