Budget Car Batteries in Christchurch
Used Car Batteries at affordable prices save %70 of market price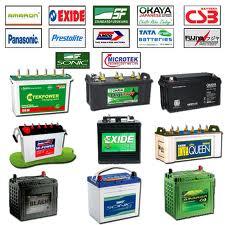 Second Hand Car Battery Christchurch is located in Sockburn. We are an auto salvage yard that prides itself in selling used auto parts such as near new and used car battery, alternator, and stater, and other accessories
You can always place an inquiry on Auto Parts page, or ring us on 0800576911 or email us on info@carcollection.co.nz
Need Batteries for your car? Buy it from our car wrecking yard. Why spend money on new ones when our batteries are just as good.
Second Hand Car Battery Christchurch have all sorts of batteries for any type of car.
There are many car battery types available and we're often asked about types of car batteries, especially the different types to match different models of cars.
 $160     $40 Small Car Battery
$180       $50 4WD battery
             

Why buy a battery from Second Hand Car Battery Christchurch ?
Delivered direct to your door, Canterbury wide at additional cost otherwise pick up is more convenient.
Of course, a better reason might be the choices and help you'll find on www.carcollection.co.nz.
And then there's the price.  Yes – the price.  you will find the lowest price possible right here.
Don't wait until you're stuck on the side of the road. Second Hand Car Battery Christchurch sell car batteries for New Zealanders in most areas 365 days a year – you don't have to be in Christchurch. Let us help you!
Second Hand Car Battery Christchurch invite you to come down to our store and we will find a battery that is just right for your car. Not only will you have battery that as good as a new but you will have it at a quarter of the price of a new one.
Affordable car batteries are becoming more popular with modern vehicles. At Second Hand Car Battery Christchurch Battery Service, we do have some stock of the  AGM battery into our range to provide support to wide range of vehicles.
Second Hand Car Battery Christchurch
Customer's feedback
Jason Carl – Ilam, Christchurch
Second Hand Car Battery Christchurch are skilled, quick and provide great service. They were able to replace my car's alternator on Saturday in about 30 minutes. After calling in two mobile mechanics who were unable to take a bolt off (spent three hours each)  to replace alternator, I towed my car to this place. The owner was a really nice person and so were the people working for them. They were able to take off the troubled bolt in about 10 minutes and replace the alternator in less than 20 minutes.
Find your local scrap yard: Wellington car batteries, Auckland car batteries,  Brisbane car batteries, Perth, car batteries.