New Zealand Renault Dismantlers
We Buy Unwanted Renault & Sell Renault Used Parts

Car Collection has dozen of auto wrecking yards that offer cash for junk cars, high-mileage cars, damaged, wrecked or just plain worn out old cars as well as scrap Renault vans, trucks and SUVs. They don't have to be running for you to get good cash. Our Renault Wreckers cover every corner of New Zealand – Removal is always reliable, fast & FREE.
Are You Selling, Renault Wreckers Are Buying
Most local car removal companies are picky and may not accept vehicles in any condition or every make and model. Car collection service is also more able to help you through the process. They have arrangements with towing companies throughout north & south islands. They will buy any vehicle in Auckland, Hamilton, Wellington, Christchurch, Queenstown and Dunedin, in absolutely any condition.
Our Renault towers will come to the location of your vehicle, pay you cash in hand and tow your vehicle free of charge to one of our scrap car yards. We pay top dollar in Christchurch and can usually remove the car that same day if you call before 6pm NZ time. The amount of cash we pay depends on the condition of the vehicle and whether or not we salvage, scrap or simply junk your car. Call Renault Wreckers now for a quote, it takes less than 2 minutes, and sell your Renault car today.
Renault Buyers in Auckland, Wellington & Chch
A salvage yard that has a "cash for cars" program is the best place to sell a vehicle that is out of commission. Renault Wreckers that offer cash for unwanted Renault cars and sell second hand  car parts from vehicles that are wrecked, broken, or have a problem that makes them un-drivable. In addition to typically paying the seller hundreds of dollars for a Damaged Renault, a scrap yard commonly offers to tow the vehicle for free.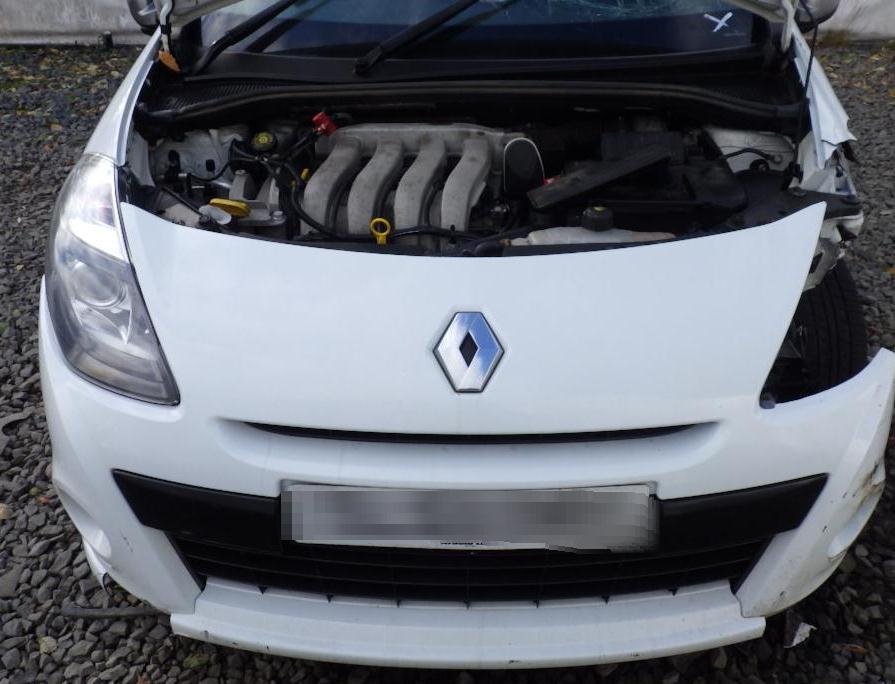 Renault Salvage Yards Supply Used Car Parts
Avantime (2001–2003), Captur (2013–), Clio (1990–), Duster (2011–)
Espace (1984–), Fluence (2010–), Kadjar (2015-), Koleos (2008–2013)
Laguna (1993–2015), Latitude (2011–), Logan (2004–), Mégane (1996–)
Modus (2004–2012), Pulse (2012–), Safrane (1992–2000), Sandero (2007–)
Scénic (1996–), Sport Spider (1996-1999), Talisman (2012–), Thalia (1999–)
Twingo (1992–), Twizy (2012-), Vel Satis (2001–2009), Wind (2010–2012)
Zoe (2012-), Renault 4 (1961–1992), Renault 5 (1972–1996), Renault 18 (1986)
Renault 19 (1988–1995), Renault 21 (1986–1993), Renault 25 (1984–1992)
Renault 4 Fourgonette (1962–1992), Renault Express (1984–1997)
Renault Kangoo (1997–), Renault Kerax, Renault Magnum (1990–2013)
Renault Mascott (2010), Renault Master (1980–), Renault Maxity (2007–)
Renault Midlum, Renault Trafic (1980–), Premium (1996-)
Find your nearest auto dismantling yard New Zealand and Australia wide:
1- North Island: Whangarei auto wreckers, North shore auto wreckers, Auckland auto wreckers, Hamilton auto wreckers, Palmerston north auto wreckers, Wellington auto wreckers.
2. South Island: Nelson auto wreckers, Blenheim auto wreckers, Christchurch auto wreckers, Ashburton auto wreckers, Timaru auto wreckers, Dunedin auto wreckers, Invercargill auto wreckers.
3. Australia: Melbourne auto wreckers, Dandenong auto wreckers, Gold coast auto wreckers, Toowoomba auto wreckers, Brisbane auto wreckers, Perth auto wreckers, Mandurah auto wreckers, Sydney auto wreckers.