New Zealand Wreckers of Chinese Vehicles: LDV, Greatwall, Haval, MG, Chery & Geely
If you are looking for Chinese Car Wreckers then our car collection team will come to your place and inspect your vehicles and give your free car valuation and vehicle removal service at your doorstep and pay you cash on the spot.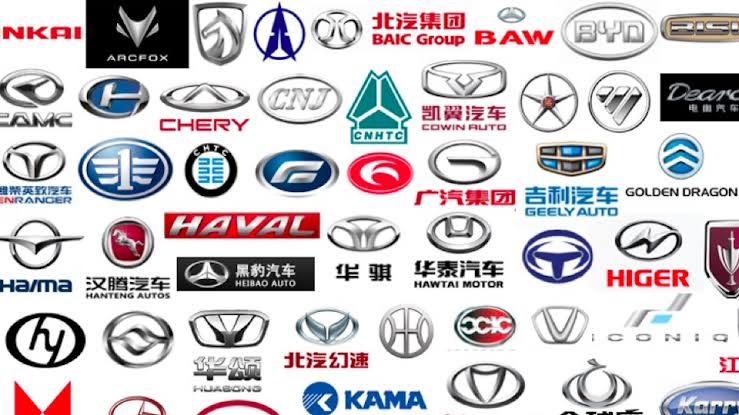 We are one of New Zealand's leading Chinese & Local car wreckers for over 20 years in Aotearoa. With new vehicles incoming daily In-store we wreck & supply New & Used Spare Parts for most Chinese and Asian automotive vehicles. We can supply aftermarket used & new performance parts for your vehicle.
Half Cuts / Nose Cuts / Rear Cuts & Full Cars
Contact us for a competitive quote on sourcing your next engine, gearbox, half-cut, available with warranty!
Mechanical Spare Parts
Engines – Gearbox – Transmission – Control Arms – Diffs – Hubs – Struts – Shocks – Springs – Drivetrain
Body Panels
Guards – Bonnets – Bumpers – Spoilers – Mirrors – Door Handles – Fender panels – Body kits & Aftermarket
Electrical Components
Starter Motors – Alternators – Switches – Combo Switch  – Gauge cluster – Instruments – Window Regulator
At Car Collection we wreck all Makes and Models of China-made Cars and SUVs, some of the major brands we wreck on a weekly basis are as follows
LDV
Greatwall
Haval
MG
Chery
Geely
And other new arrivals of China Cars and Vans also Trucks and 4WDs
LDV Wrecking (2013 to 2020)
LDV T60 wrecking
LDV G10 Cargo Van wrecking
LDV V80 Series wrecking
LDV D90 wrecking
LDV 11/12/14 Seat wrecking
Greatwall Wrecking (2009 to 2020) 
Greatwall Steed 4×2 / 4×4  Single Cab Diesel
Greatwall Steed Dual Cab Petrol 4X2
Greatwall Steed 4×2 / 4×4  Dual Cab Diesel
Greatwall V240
HAVAL Wrecking (2018-2020)
H2 Compact SUV wrecking
H6 Sports SUV wrecking
H9 7-Seat 4X4 wrecking
MG Wrecking (2005 to 2020)
MG3 wrecking
MG5 wrecking
MG ZS wrecking
MG GS wrecking
Chery & Geely Wrecking (2010 to 2020)
Chery J3
Chery J11
Geely LC
Geely MK
How to Reach our Chinese Car Wreckers?
You can reach the Chinese Car Wreckers of our company through our website. For further queries, call us 0800 576 911 on or email us at info@carcollection.co.nz. We also provide free quotes. For more info read our FAQ section.
We are the official website for up to 10 vehicle dismantlers and auto recycling services.