Auto Salvage Dunedin Otago
Car Scrap & Auto Disposal: Vans Utes 4X4s Trucks

The importance of Vehicle & Metal Recycling:
It is very important for city of Dunedin to control the pollution from old vehicles. therefore As per the analysis, when the cost of repairs exceeds the value of the vehicle (Car, Truck, Van, Bus), it some cases a total loss. The solution remains only at Car Recycling Dunedin City. Furthermore, At this point, it is better to recycle the vehicle or scrap metal and purchase another to save nature and time.
Cash For Wrecked Vehicles – Car Recycling Dunedin City
We are a premier Car Recycling Dunedin City and we have more than decades of experience in this service, you can expect the best removal or recycling of your car. So the reason you should get in touch with us is to obtain better cash even for your old and damaged and wrecked car of any model and make. Car Recycling Dunedin City accept all brands and models and that's a great relief for the owners. You can easily get the quote for the recycling of your damaged car. But, like many other car removal companies in Dunedin, we do not give one quote over the phone and a different when you visit. You can call us at 0800 576 911 at any time.
How to deal with Car Recycling Dunedin City?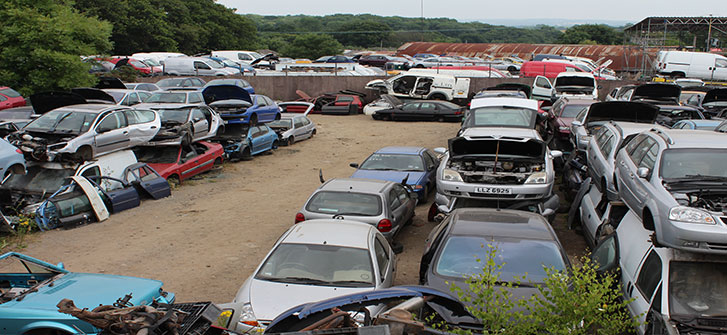 It is easy and simple three-step process to deal for any vehicles to sell for recycling in Dunedin. If you want to deal with used or old cars which are completely worthless for you. Furthermore, We will guide you to follow step by step process. It is free of cost.
Car Recycling Dunedin City are Oatgo wide free car removal and disposal service. We have a lot of cars wanted for removing scrap vehicles from cars, vans,4X4, UTEs and trucks, and they make use of those junk by breaking down the parts and selling the ones that can still be used, and by doing so we participate in keeping the environment green.
Car Recycling Dunedin City make it simple for you to get rid of your vehicles and get cash in your hand. Even if it is broken, mechanical faulty, de-registered, crashed beyond repairs or has no WOF, Dunedin car wreckers will pay you up to $7000 cash for your car. Want to know how much your vehicle is worth? Get online quotation.
IMPORTANCE OF CAR RECYCLING:
Vehicles that are no longer in operation can be very valuable for their second hand parts.
Automotive repair businesses and car enthusiasts regularly visit car recycling yards to obtain functioning parts for vehicle repairs.