Have you got an unwanted vehicle that has been sitting in your driveway and collecting dust for months if not years and don't know what to do about it? Dealing with un-used cars can be difficult because they take up space and seriously harm the environment. Toxic emissions from salvaged car parts in New Zealand and weary components affect the ecosystem by degrading the soil. It's preferable to wreck your scrap car than to take up space if your car isn't safe to drive, is damaged beyond repair, or is otherwise unrepairable.
Why Should You Sell your Junk Vehicle?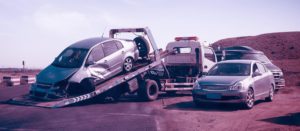 There are many reasons why car wrecking is an excellent option for quick cash for cars solution. Car Collection remove unwanted old cars with the least amount of hassle and environmental impact. Plus, they will give you instant cash.
Here are some compelling arguments to wreck your old vehicle.
Keep The Environment Clean & Safe
An old car parked for years in the street or property releases harmful fluids that are harmful to the environment and human health. Additionally, metal spare parts release toxic fumes that devastate residents with seasonal infections and cause severe health problems like asthma and lung disorders. In order to preserve the earth from these negative effects, it is a wise action to recycle un-used vehicle.  Professional car wrecker companies will remove unwanted cars and disassemble the parts in an eco-friendly way to reduce their environmental impact.
Auto Salvage and Recycling
When you hire expert wreckers to get rid of your old car, they check the interior for recyclable parts. These waste parts are carefully separated for reuse and even sold singly to customers looking to purchase genuine auto parts. Recycling used cars is a great way to reduce toxic waste and protect against dangerous diseases.
Time and Money-Saving
While investing in expensive ads to sell your used car can dry up your finances, wrecking enables you to receive fast cash at your door. Additionally, spending productive hours waiting around for months to find a buyer to give you a reasonable price for your car can prevent you from getting the best deal. CAR COLLECTION stay up to date on market prices and can assist you in making a profit from every item in your useless scrap car.
No Haggling or Negotiation
One of the most frustrating aspects of car selling is the haggling and negotiation between buyers and sellers. This can be particularly challenging if you must be more experienced negotiating or feel pressured to accept a low offer.
With a car removal service, there's no haggling or negotiation involved. You'll receive an instant quote for your car, and if you choose to accept it, the car removal company will pay you that amount without further discussion or negotiation.
Recycled Metal Provide More Steel for Producing Newer Vehicles
When junk cars are wrecked, their parts are usually recycled. It is important to recycle various metals on a regular basis because doing so prevents the need to mine new ores and prevents metal waste throughout the process. Metal recycling significantly reduces greenhouse gases and protects the environment from negative effects.
You Receive A Price Offer Following An Inspection Of Your Vehicle
You can have the best cash offer for your vehicle only if you choose to sell your car to professional car wreckers in New Zealand. This is because after the professional wreckers inspect the vehicle, they will give you the appropriate quote. However, if you work with a wrecker who is brand-new to the field, you might receive a random valuation that is undervalued. So it's always advised to make an appointment with experienced people.
Same-Day On the Spot Cash Payment
The ability to receive quick money is the main factor that leads most car owners to choose auto wrecking over direct selling. On the day the car is removed, a team of expert wreckers shows up at your door and gives you cash in hand. Unlike direct selling, where you may have to wait months or even years to get a fair price. If you choose to wreck your junk car, it can help you get top-dollar cash instantly.
We at Car Collection top-rated auto wrecking business, providing hassle-free and secure auto removal as well as parts recycling for top dollar.
Our skillful car wreckers will arrive at your door, inspect the vehicle inside and out, and pay you cash on the spot. Contact us right away for hassle-free car removal!
Contact Us Get a Free Quote
Call Car Collection instantly for a free car removal quote, or just click the "Get a Free Quote" button and enter your car's information.