Ford Wreckers & Spares
Welcome to Car Collection, your trusted Auckland car wreckers and dealer of Ford used car buyers. As leading Ford Recyclers Auckland, we specialize in Ford and Holden models, offering a wide range of quality used auto parts in Auckland for your specific needs.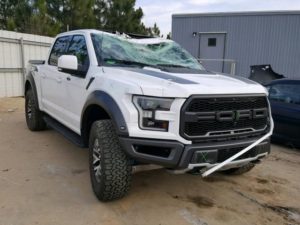 When your car isn't performing as it should, consider the advantages of opting for used car parts. Not only does it reduce landfill through responsible recycling, but it also provides faster turnaround times and cost savings compared to buying your auto parts in Perth brand new.
With over 25 years of experience, we pride ourselves on only supplying meticulously tested and high quality Ford and Ranger parts. Our Ford Recyclers Auckland team is committed to meeting your requirements. If we don't have your desired car parts in Auckland, we'll go the extra mile to source it for you.
More than just Ford Recyclers Auckland
As New Zealand's premier car wrecker, we go beyond auto salvaging services. Our licensed mechanical workshop is equipped to handle quality fittings, ensuring your Ford vehicle receives expert care and only the best auto parts in Auckland. Our team of qualified dismantlers has the expertise to service cars of all makes and models, providing comprehensive solutions.
Every auto part we offer undergoes rigorous testing to guarantee its reliability. To further assure your peace of mind, we provide a three-month warranty on all our reconditioned auto parts in Auckland, giving you confidence in your purchase and installation.
For unrivalled expertise, quality used car parts, and exceptional service, Ford Recyclers Auckland is your go-to destination in Auckland.
We are the largest wreckers in South Auckland an we can even help with those harder to find spare parts such as seats, internal trims, electrics and more. If you need a spare for your Ford contact Car Collection today on 0800 576 911.
 Falcon
•  Fiesta
•  Focus
•  Festive
•  Kuga
•  Mondeo
•  Territory
•  Transit
•  Corsair
•  Courier
•  Econovan
•  Escape
•  Explorer
•  Fairlane
•  Fairmont
•  Laser
•  FPV
•  LTD
•  Meteor
•  Raider
•  Maverick
•  Ranger
•  Telsta
BENEFITS OF SHOPPING WITH CAR COLLECTION
Car Collection Wreckers has been around since early 2000s, and we're here to stay. Our shop has thousands of car parts, including
Ford Ranger parts
, so we will almost certainly have what you need. If we don't have the part you need, just ask and we can find it for you. Plus, we ship all over New Zealand, so we can help you no matter where you are.
We also believe in convenience and efficiency because we know how important your car is to you. That's why we have an easy-to-use online parts finder for you to use in order to save time.
If you need car parts for any sort of project, come to Ford Recyclers Auckland and let our professionals help you. From used Ford Ranger parts to Ford Explorer parts, we have what you need. Give us a call on
0800 576 911
today.