Auckland Suzuki Used Vehicles Buyer
Suzuki Dismantlers: Jimny, Swift, Grand Vitara, Baleno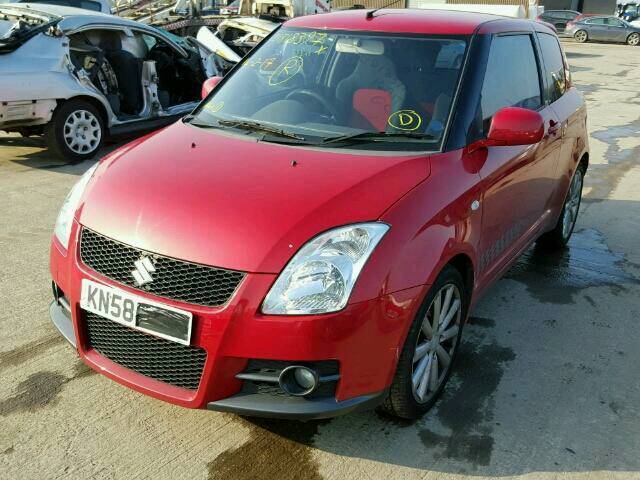 Have a Suzuki that you need to get rid of?
Do you want to get the best cash price for it?
Need the whole process to be quick and easy?
What you need is Suzuki Salvage South Auckland! car collection pay cash for cars anywhere in South Auckland:
Car collection pay up to $12,000 instant cash for all Suzuki models. Get an instant cash quote by calling 0800 786 587. You can also get a quote and book free removal by using the form on the right.
No matter where you are in South Auckland, we'll travel to you to remove your Suzuki car or 4×4. When the alternative is paying to have a towing company take it away or paying to dispose of it, our free car removal service is a good option!
You'll find more info on our Car Removal page and you can contact our team if you want to book the free same-day car removal service.

Suzuki parts are held in high regard as inexpensive and durable. It comes as no great surprise then that there is great demand for Suzuki spares in Manukau. Suzuki Salvage South Auckland are specialist Suzuki wreckers proud of our long association with the brand. If you are looking for a wide range of Suzuki parts then you have arrived at the perfect destination!
If you want to buy the Suzuki car parts online then Suzuki Salvage South Auckland are a great choice for you. Have complete faith that you are purchasing quality used Suzuki parts for your vehicle from experienced and trustworthy Suzuki Dismantlers. We offer Suzuki car parts at extremely affordable prices.
Suzuki Salvage South Auckland: All Models Wanted
Here are some of Suzuki's models that we buy and wreck:
Suzuki XL7, Suzuki X-90, Suzuki Twin, Suzuki Mighty Boy, Suzuki Baleno
Suzuki Ignis, Suzuki Fronte, Suzuki Esteem/Cultus Crescent, Suzuki Cultus
Suzuki Cervo, Suzuki Cappuccino, Suzuki Aerio/Liana, Suzuki Ertiga
Suzuki Every, Suzuki Kizashi, Suzuki SX4, Suzuki Swift, Suzuki Splash
Suzuki Solio, Suzuki Wagon R, Suzuki Palette, Suzuki MR Wagon
Suzuki Lapin, Suzuki Alto, Suzuki Landy, Suzuki APV, Suzuki Jimny
Suzuki Escudo, Suzuki SX4, Suzuki Wagon R, Suzuki Alto, Suzuki Cervo
Suzuki Cappuccino, Suzuki Fronte, Suzuki Grand Vitara, Suzuki Ignis

Suzuki Escudo, Suzuki Carry, Suzuki Equator, Suzuki XL7, Suzuki Kizashi
Car wreckers Auckland stock among New Zealand's biggest range of Suzuki parts – second hand, utilized and reconditioned –
Parts we are Dismantling:
Cuts:  Front Cuts – Nose Cuts –  Rear Cuts – Half Cuts
Mechanical Parts:  Engines – Gearboxes Transmission – Diffs – Hubs – Struts.
Panels: Guards – Bonnets – Bumpers – Spoilers – Mirrors – Door Handles.
Electrical: Stater Motors – Alternators – Switches – CD Players.
For other Japanese makes, find below your local dismantler: Auckland Honda wreckers, Auckland Mitsubishi wreckers, Auckland Mazda wreckers, Auckland Subaru wreckers, Auckland Toyota wreckers, Auckland Isuzu wreckers.