Easiest Way of Selling Hilux Truck & Ute for Cash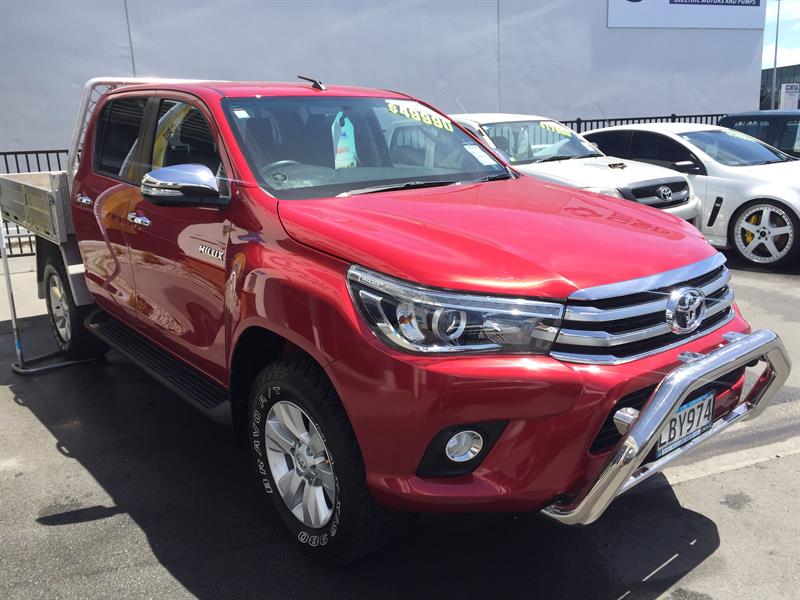 Get up to $29000 cash for your 4×4
We pay up to $29000 instant cash for 4×4 and 4WD vehicles in any condition. If you want to know how much cash you can get for your 4×4, just call our valuations team on 0800 576 911 or fill out the form on the right and we'll contact you shortly with a quote.
At Sell my Toyota Hilux , we specialise in dismantling all model Toyota 4×4 and Commercial Vehicles, specializing in Hilux's. We are now also specialising in minor and major repairs and servicing for all Hilux's with fully qualified mechanics on site. Towing service available.  We buy all Toyota 4×4 vehicles – free local pick up.
Toyota Hilux Parts from TOYOTA Wreckers NZL
Looking for a particular part?
At used car parts New Zealand, you will find a good variety of Toyota parts from Toyota car wreckers.
We have a great range of near new and used Toyota spare parts available here in Christchurch, Wellington, Hamilton, Auckland and North Shore. The Ultimate Automotive Car Parts Resource!
Hilux wreckers have been in operation since 1998. We can supply a wide range of second-hand /reconditioned parts, near new parts and Hilux accessories for most popular models of Hilux's.
With nearly 30 years experience in the industry when you call 4×4 wreckers you can be assured that you are receiving the highest standard of information and recycled parts, at a fraction of the new part price.
What this means to you as a customer is that if we cannot supply the part you require – we know someone who can!
Toyota wreckers are specialist when it comes to 4WD wreckers. We take any make and any model in whatever conditions they are. Whether its damage, wont drive or just old; we take all. Call Sell my Toyota Hilux to book your appointment today on 0800 576 911.