Affordable Tyres, Wheels and Mags 
Cheap Tyres Auckland 

Manukau 

& 

North Shore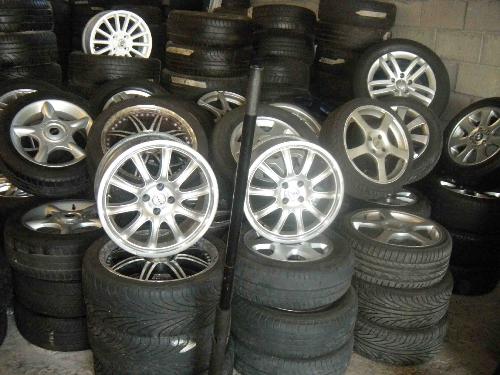 Second Hand Tyres Auckland provide a fast, affordable service which you can rely on. When you drive out of our used tyre shop in Auckland, you know that you are driving on wheels that are safe and sound.
At Second Hand Tyres Auckland, we're bargain hunters too, but we also understand the difference between a quality used tyre and just used one . Buying used tyres can be a bit of a lottery in some places, but at Second Hand Tyres Auckland we stock only the best second hand tyres at the most competitive of prices.
Second hand tyres Auckland also provide second hand tyres for those of our customers who like to Reduce, Reuse and Recycle perfectly fine, Great condition Second hand Tyres.
Second Hand Tyres Auckland hold different grades of Second hand tyres:
A – Grade 80% – 100% tread
B – Grade 60% – 80% tread
C – Grade 40% – 60% tread
Second hand tyres Auckland

Second Hand Tyres Auckland also stock many different brands so the next time you call 0800102249 ask about our second hand tyres, or feel free to pop in and have a look, Second Hand Tyres Auckland will be happy to show them to you as we take pride in our wide range of Second Hand Tyres
Ever wonder when to replace your worn car tires? The performance of your car tires is critical to the safety, performance and efficiency of your vehicle; Choose Second Hand Tyres Auckland best value tyres for your car. New & Second Hand Tyres, Servicing, Wheel Balancing, Wheel Alignment and Batteries.
Contact Second hand tyres Auckland, located in Takanini . You'll be up and running in no time with second hand tyres that are (almost!) as good as new.
Call us NOW 0800102249 or Drive to 248 East Tamaki Road, Otara, Auckland
Find your local scrap yard: