Car Recycling Services North Shore to Manukau City
SCRAP MY CAR AUCKLAND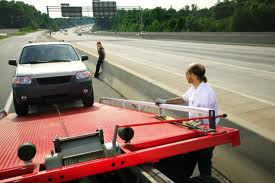 Are you looking for an Eco-friendly Junk Car Removal service in Auckland? You've come to the right place! Scrap Car Removal Auckland Manukau North Shore
We're the experts at Junk Car Removal Auckland Manukau, and you can rest assured knowing that we will recycle, resell or fix up and reuse your junk car in the most Eco-friendly manner, as required by New Zealand law.
It doesn't matter if you need us to remove an SUV, Sedan, 4WD, or Truck, you can trust us for  unwanted car removal! Scrap Car Removal Auckland Manukau North Shore
Not only will we tow away your car for free when you use us for damaged car removal, we'll also give you awesome cash in exchange for your junk vehicle! And really, who doesn't like more CASH for an unwanted car? When you work with us for unwanted car removal, we guarantee there won't be another company out there who will give you more cash.
How to Get Car Removal Service in Auckland?
We make Auckland auto removal as simple as possible for our customers. Simply call 0800 576 911 and we'll make you and offer right then and there! Alternatively you can get a quote for your unwanted vehicle online.
It doesn't matter what condition your used car is in, if you want to sell junk cars, our junk car removal specialists will get you an accurate, honest quote and then schedule a time to meet you! Once we've validated ownership of the junk car, we'll tow away your junk car for free and you'll have cash in hand! It's that easy!
Have you been in an accident, wrecked your car or truck?
Do you have a car or truck, that's ready for the scrap yard?
Is your old beater not beating anymore?
Need to sell your car? car wreckers Auckland wants to buy your car whether it's wrecked, doesn't run or maybe you just need to get out from under. We have outlets in and around Ottawa and we same day pickup.
Do you have a blown engine, no transmission or is your car just not worth fixing? We'll buy it!
We'll remove old junk cars no matter what condition they're in. We come to your home, business or even if the car was towed to a salvage lot, we'll pick it up for you 7 days a week.
Read more: car wreckers paying cash for cars in Brisbane.