Get the best price for your scrap car with Scrap Car Buyers Wellington
We'll get right to it – Car Collection is a NZ-wide partnership of scrap car dealers, partnered with sites all across Aotearoa. This includes a number of Scrap Car Buyers Wellington region, which enables us to offer you the best price for your unwanted car. Everything we do is geared towards making things simpler, easier and faster for you, so you don't have to spend your valuable evenings and weekends sat in front of the computer, endlessly hunting for the best price.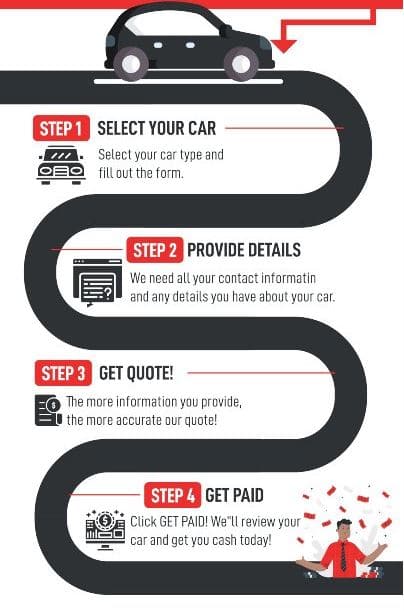 As well as getting you connected with local Scrap Car Buyers Wellington, we'll also handle as much of the paperwork as we can for you, including that all-important NZTA car disposal – so you know your car will be recycled responsibly and efficiently. No WOF? No problem – as long as you can prove you're the legal owner of the car, we can scrap it regardless!
Scrap my car in Wellington – find out your scrap car value 
Need to get rid of your scrap car quickly and easily? Car Collection can help you get an instant offer for your unwanted vehicle. Simply fill out free quote form to find out what your scrap car is worth. We save your quote for seven days.
You can arrange to have your car collected at a convenient time for you, or you can bring your quote reference number along to your local wellington car wreckers branch to drop your car off without needing to make an appointment.
Scrap a car for cash in Glasgow, sell your car for scrapping in Glasgow
We can scrap your car legally in Wellington, free collection and disposal, scrap a car and get cash today!
Wellington is one of New Zealand's most exciting destinations, which combines the energy and sophistication of a capital city with some of New Zealand's most spectacular scenery. Wellington is the second largest city in New Zealand. The city is situated on the North Island's southernmost point on the Cook Strait, Wellington is a vibrant, fashionable city.
Visit our Wellington scrap yard branch
Wellington has over 1 million cars on the road each year, so when you decide that you want to take your used car off the road, Car Collection will help you do that! We are able to buy scrap cars from the whole Wellington area, including:
Tawa, Kapiti, Upper Hutt, Lower Hutt, Porirua, Paraparaumu…etc.
We are happy to collect your car from anywhere in the country, and you can find the nearest Car Collection branch to you by entering your postcode in the instant quote form top of the page.