The best way to sell your car in Christchurch
We offer the most competitive prices for used cars in Christchurch so why would you go anywhere else? Car Collection pay cash for your car before you hand over the car keys, with our best price guarantee so you can rest assured that you'll always be taken care of.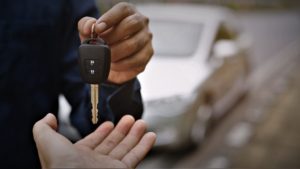 One of our specialties is coming to you to inspect the car and finalize the deal. We know how time-consuming it is trying to sell your car, so let's cut to the chase and pay you for it, in cash.
No need to wait around to get the best offer. We have designed a short form that captures all the information we need before going ahead with a purchase. The form should not take you more than a few minutes to fill. We will generate an offer for you on the spot and send it to you for your review. If you like it we will be happy to go on with the process of buying your car in Christchurch.
Don't struggle to get Cash for Used Car Christchurch when you can simply allow us to buy your car. If you are looking for somewhere to sell your used car for cash in Christchurch, stop already; you have found us!
WE OFFER CASH FOR ANY CARS INCLUDING SCRAP AND OLD CARS
With us, the brand, make, model and year of your car will not matter! Price is entirely dependent on the condition of your vehicle.
Any brand, Any Vehicle, Any make, and model! some of the popular brands are mentioned below.
Inquire now!
We'll come to you
Just one of the key benefits of selling to Car Collection, we buy anywhere in Christchurch, 7 days a week. Work fulltime and wondering how to 'sell my car'? No worries, we'll even take bookings on a Sunday.
What do I need to sell my car today, in Christchurch?
By following the below checklist, you are helping yourself get the best price when you sell your car:
Spare set of keys
Driver's license
Valid registration certificate (if your car is registered)
If finance is owed on the vehicle, please have a current payout letter from the finance company.