Car Wreckers Waipara & Amberley

Scrap Car Removal North & Cash for Unwanted Vehicles Canterbury Kaikoura & Hanmer Springs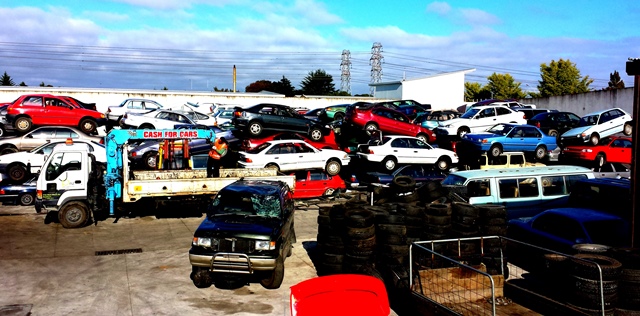 Have a car that you need towed to the wrecking yard? Don't pay a towing company. Get a free scrap car removal service that pays you cash. Call Car Wreckers North Canterbury. We are the car removal company in Northern towns of Canterbury that are expert auto recyclers, paying up to $9000 cash on all scrap, accident and junk vehicles of any condition.
At Car Collection, we are the Car Wreckers North Canterbury that are the best wreckers in Kaiapoi, Woodend, Rangiora, Oxford, Amberley, Cheviot, Culverdon, Kaikoura and Hanmer Springs. With our knowledge and experience, we guarantee you that we will get the most value from your old, scrap, accident, damaged, salvage, fire or flooded vehicle. We do this by following the green principles of auto recycling, which means you have an eco-friendly car recycle with nearly 100 percent of your vehicle recycled. With our methods in recycling autos, you get the best value for your car, truck, van, SUV, Ute, Jeep, bus or boat.
EARN UP TO $9000 FOR YOUR UNWANTED CAR OR SCRAP TODAY!
Earn cash on hand for your unwanted cars anywhere in North Canterbury.
If you have an old, damaged car, we will buy it and remove it for free.
We will take all types of cars around Canterbury for the highest possible price!
How We Can Help?
If you are looking for auto recyclers in Hanmer Springs, Car Wreckers North Canterbury can help with the following:
Near new parts

Car Removal
Get A Quote Today
For an instant cash quote on your auto, vehicle owners have one of two easy ways to get a quote:
Give us a call at 0800 576 911 and let us know the make and model, age and condition and odometer reading of your vehicle.
Fill out our "Get a Quote" form located at the top right of this page. Within minutes of your call, we will have a cash quote to you.
Find your nearest auto wrecking services: Kaikoura auto wrecker, Rangiora auto wrecker.