Cash for Cars + Free Car Towing Otago
Scrap Car Removal: Truck 4WD Van Ute Bus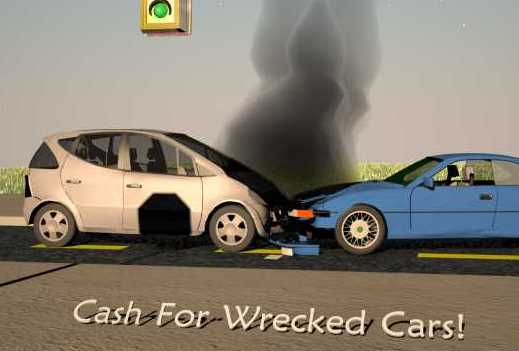 Do you have a scrap vehicle sitting in your garage that you want to get rid of?
Did you know that a scrap car is worth money if you sell it to the right channel?
Give Car Removal Alexandra Cromwell Otago team a chance to make an offer on it! We buy countless scrap vehicles every year, and consistently we give money for autos Otago wide.
It's super easy to utilize our Car Removal Alexandra Cromwell Otago services! Just enter in your car's details and sit back and relax while we take care of the whole process. Soon after you acknowledge our offer, a transporter will call you to calendar an advantageous time to come get your vehicle. Once they arrive, they'll take the car away and hand over the money to you. It's as easy as that. There are no advertisements to post, no negotiating with car wrecking yards, and zero stress.
Car Removal Alexandra Cromwell Otago Services
Our Car Removal service includes free car pick ups. Our quotes for old cars are unmatched across Otago region and we gladly service all areas of the region.
Stop singing the blues when you can get Car Removal Alexandra Cromwell Otago. When you call cash for cars at 0800 555 517, we will give you wonderful news by letting you know that we will really take your junk car for cash. As a matter of fact, Car Removal Dunedin-Queenstown-Alexandra will even offer a junk car removal service that is absolutely free. For convenience and reliability, our offers are hard to beat.
Get Paid Cash for Unwanted Vehicles Anywhere in Otago
If it's a car you want to get rid of and wanting the best price make it a point to find them in your local area. There's no point in searching for an auto wrecker in whole south island if there might be a Car Removal Alexandra Cromwell Otago if that where you live, it's just going to cost you petrol money which will most likely come off the price car collection will give you … so stay local.
All makes of Vehicles – cars, vans, Utes, trucks and 4wds. We are well trained car removers, scrap remover, auto wreckers. We buy vehicles in any condition running, not running, broken, damaged, deregistered, No WOF! All are welcome!
 *We buy unwanted vehicles.
• We pay the most cash possible.
• We show up on time and tow cars away for free.
Scrap Car Removal Alexandra Cromwell Otago
Our Otago car wreckers service Otago region along with all of the surrounding towns in Otago. We regularly remove vehicles from the following towns…
Arrowtown
Frankton
Wanaka
Cromwell
Albert Town
Cromwell
Clyde
Alexandra
For Nationwide Car Removal  Auto Dismantlers.